Tri-ang Australian
TransAustralia Moldex R.257 Double Ended Electric
1962/63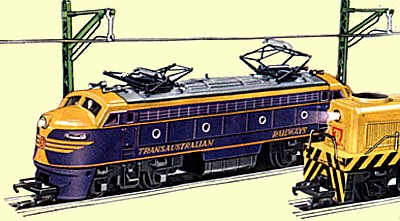 The 1962/63 Australian Catalogue illustrated a blue TransAustralia R.257. The
model was a UK made one and has the style of lettering also shown on the
R.159A diesel, but not used by Moldex.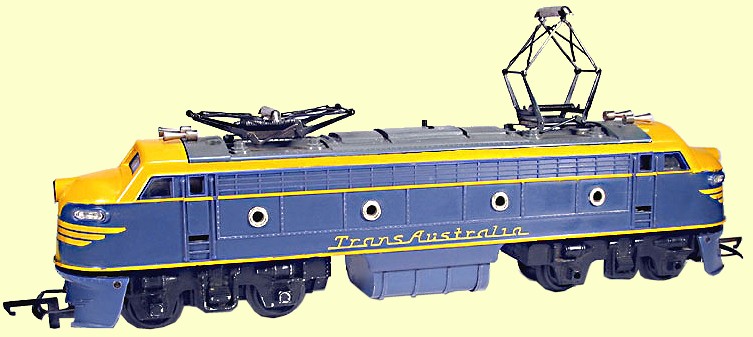 It is believed that no models were made by Moldex in the blue TransAustralia
livery and although such models can be found, it likely that they are
conversions from R.159A diesels. The example shown is definitely a
conversion.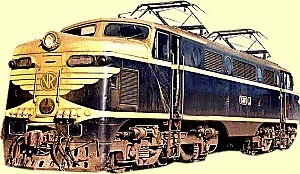 Victorian Railways L Class
Moldex may have intended to make the model, as the Victorian Railways had double ended L class electric locomotives that looked superficially similar and were painted in a similar livery. The R.257 was a slow seller and it is likely that it was withdrawn from the pricelist when the last of the 1960 orange/green models were sold.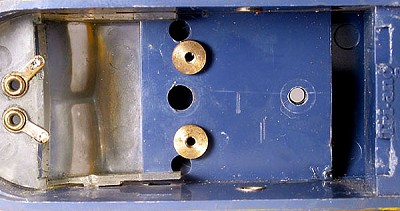 Conversions from diesel models will probably have the brass inserts for the
diesel roof screws still in place. Even if these have been removed, as in
this model, the marks where the factory pressed the inserts into the top of
the body moulding will still be visible.
Information and photographs Graeme Brown