Tri-ang 2011
American ATT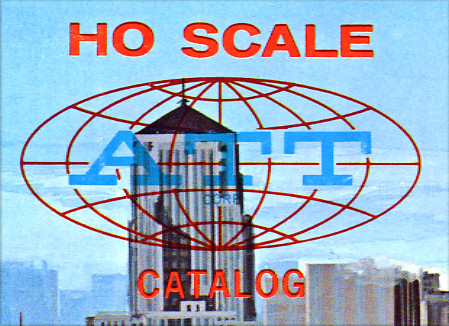 ATT

CORP

Logo, note American spelling of CATALOG



please click on images to see full size pictures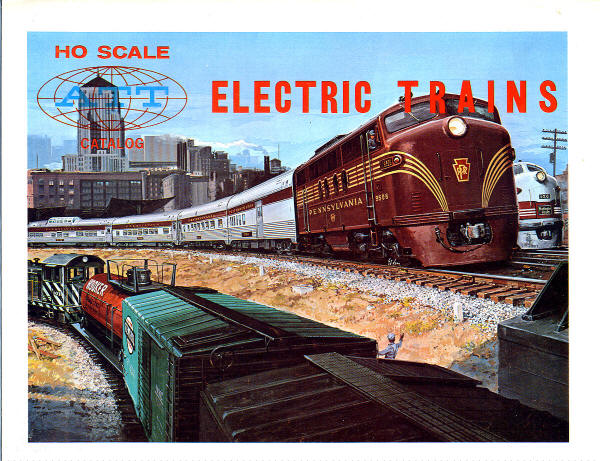 ATT folder consisted of a thin card/paper cover with loose leaflets inside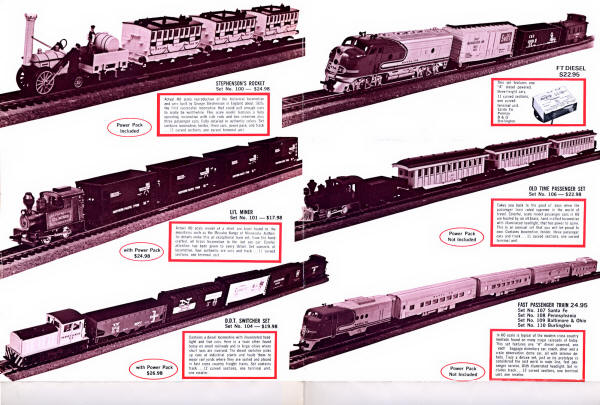 Inside of folder. It has a bottom section that folds up so that the leaflets can be slipped in and not fall out.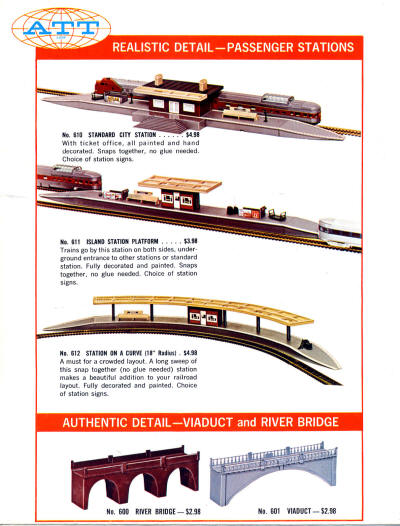 Rear of folder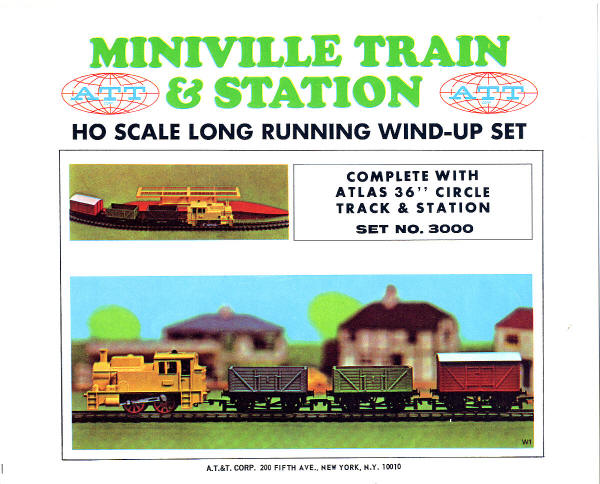 Leaflet for the colourfull and "cheap" Miniville starter set sold in ATT boxes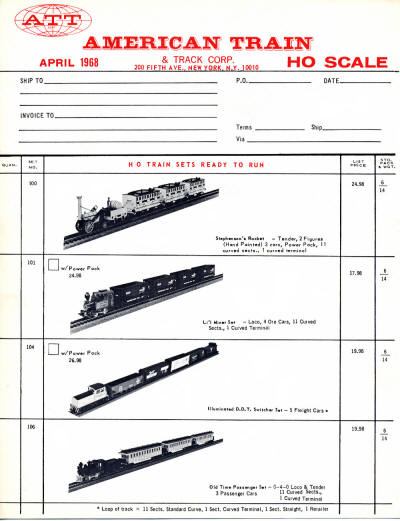 1968 Price List
Main Site ATT Section HERE
Remember, most computers are set up to display pictures to fit the screen
and you can see the full size image by clicking on it after it has downloaded.