Tri-ang Model Land
RML45 Medium Shop and Office Block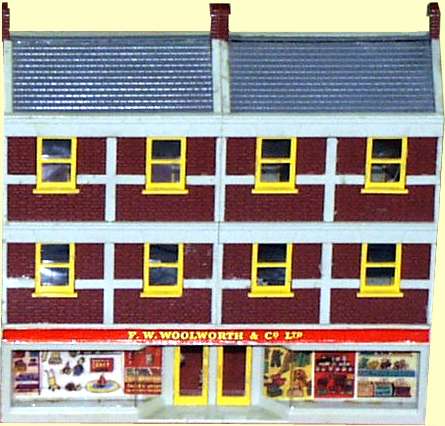 This was basically two of the RML44 Small Shop and Office Block kits with a long name board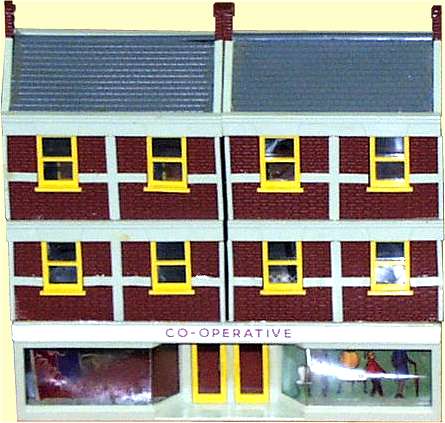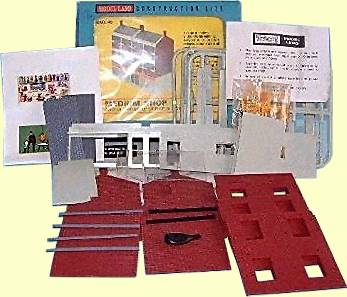 James Day has sent a note adding further information
The base unit was the same as supplied with RML 46 Medium Shop Office Block
(Modern Style) , RML 37 Medium Shop and of course RML 68 Garage - Single
Storey.
The rear wall was different to the small shop RML 36 and the RML 44 Small
Shop & Office Block as well, but as you say the other components were the
same.
There are two colour variations for the brickwork portions of RML 44 & 45
Dark as shown and the later Orange.
Strangely the Town House RML 38, although sharing the same basic structure
as the shop uppers was only ever issued with the later orange brickwork.